Headphones used by celebrities are liked by people because they represent the hype and style that the celebs have.
In this feature, we explore the headphones used by Joe Rogan, and DJ Sasha. We will also review the features of the headphones used by each for you to understand why the celebs love them.
Like in other celebrity headphone reviews that we have done before featuring celebs, we first understand who they are so that we can associate their choice of headphones to their art.
Joe Rogan headphones and who he is
Joe Rogan is an American stand-up comedian and a color commentator of mixed martial arts was born on August 11, 1967. He is also a podcast host and a former actor and television host.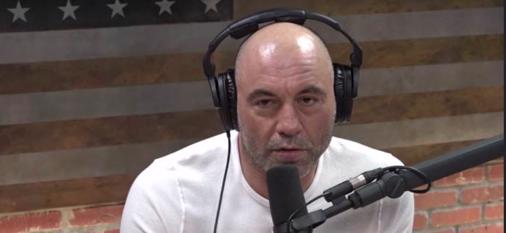 He married Jessica Ditzel who was a former cocktail waitress in 2009 and together have two kids. Joe has vitiligo on his hands and feet.
In August 1988, Joe kicked off his comedy career. He signed a deal with Disney in 1994 and appeared on various television shows.
He worked as an interviewer and color commentator at the Ultimate Fighting Championships (UFC) and released his first-ever comedy special in 200.
In 2001 he stopped his comedy career to host the show fear factor but resumed comedy after the ending of the show in 2006.
Comedy central records released the fourth Joe Regan comedy special in April 2007. He launched a podcast of his own, The Joe Rogan Experience in 2009.
In 2011 he hosted the final season of the fear factor and played his first-ever movie character in the zookeeper. His sixth comedy special, Live from the Tabernacle was released in 2012. He hosted six episodes of the show Joe Rogan Questions Everything in 2013.
What headphones does Joe Rogan use
From our extensive look at his style, we found that Joe Rogan uses Sennheiser HD280PRO headphones. While there may be other headphones he may be using, this is the only headphone we found to be regular.
1. Sennheiser HD280PRO Headphones.
They are light with an ergonomic design and have padded ear cups giving you comfort and fit well on your head. They have up to 32db of ambient noise cancellation that makes it easy for you to monitor applications.

The jack plug in the wired mode is compatible with almost every device available giving you many using options.
The sound quality is good natural and clear giving you the most desired listening experience.
If you are looking for headphones that are good at recording, Sennheiser headphones have superior sound isolation that helps in recording quality audio.
If you are a vocalist, the isolation helps you to stop worrying about your headphone mix bleeding into your sensitive vocal mic. They are easy to carry when you are traveling due to the collapsible earpieces and foldable design.
Most features of the headphones are replicable to ensure you last with them for long. The audio cord, headband padding, and ear pads can all be replaced.
Pros
Quality sound production.
Durability.
Light to carry around.
Comfortable when listening.
Compactible with many devices.
Cons
The design is not attractive
Flimsy headband
Less bass than expected
DJ Sasha and the Headphones he uses
DJ Sasha, whose real name is Alexander Paul Coe, is a Welsh DJ and record producer who was born on September 4, 1969. He is widely known for several reasons.
First is his live events performances. The second is as an electronic music solo artist and lastly for his collaboration with John Digweed who is a British DJ.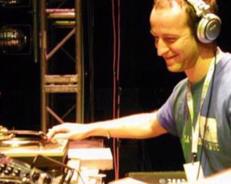 In a poll conducted by DJ Magazine in the year 2000, he was voted the world's number one DJ.
He also has had a nomination for the Grammy award.
He has won the DJ award and the International Dance Music Award four times each.
He began his career in the 1980s and was mostly playing acid house dance music.
His partnership with John Digweed came along in the year 1993 and together toured the world producing a series of mix albums.
Sasha also has recorded and produced three albums of his own. He has made remixes of several tracks by different artists. His style was unique for he often combined various genres of electronic music.
DJ Sasha has worked with several young DJs after his successful carrier and helped popularize technological innovations by use of live audio engineering equipment.
His outlet label for new music is emFire Music which he formed in 2007 together with Renaissance Records.
What headphones does Sasha Use
1. Sony MDR-7506
Just like other celebrities, DJ Sasha has quite a good taste in selecting headphones. The style of choice is what you get with the Sony MDR-7506 headphones. Let's look at the features.
Features of Sony MDR-7506 used by DJ Sasha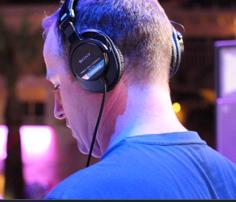 They have neodymium magnets and 40 mm drivers that give you quality, powerful and detailed sound, deep bass, and lower distortion.
It folds up well making it suitable to carry along when traveling and easy to store.
The stereo jerk is compatible with a variety of devices giving you options to listen from your most preferred device.
The 10Hz-20Hz frequency produces various frequencies in that range at the same sound level.
If you are searching for headphones that cut down background noises look no further, the Sony Mdr-7506 headphones have low impedance and closed ear designs that aid in this.
If mobility and easy reach have been your problem, these headphones solve that through the coiled cables. These cables also do a good job of ensuring that snags don't tug the headphones from your ears.
Pros
Good sound quality
Easy to travel with
Easy compatibility with many devices
Cuts off background noises.
Cheap and decent
Comfortable
Cons
Gets warm on ears quickly
Headband losing tension over time between your ears
The cord is very long
2. Pioneer HDJ-2000MK2
Pioneer HDJ-2000MK2 are DJ headphones with clear sound separation and deliver a pristine sound that you may need for monitoring even in the loudest clubs.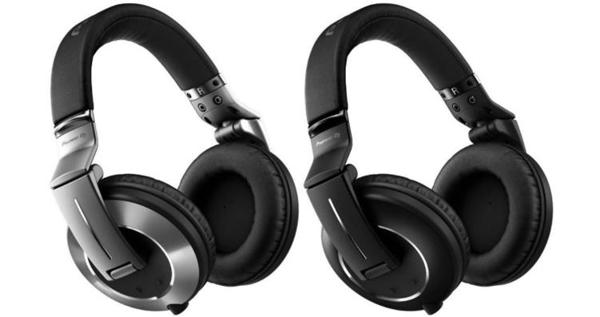 Features of Pioneer HDJ-2000MK2 that DJ Sasha could have liked
1. Maximum comfort
To reduce pressure on your head these headphones are made with light bindings on the hanger and headband. The earpads are soft and made of leather ensuring they fit easily to give you maximum comfort when using them.
When performing the threat of the headphones disconnecting is kept in check by the L-type mini-jack.
2. Sound isolation
To reduce your external noise from mid to low frequencies the ear pads have low volume air chambers to ensure maximum sound insulation.
When in need of clarity and easy monitoring, the damper and airtight stitching ear pads provide that.
3. Rotatable feature
Ear cups rotate up to 90-degrees to fit any size and shape you want. On the shoulder, monitoring is made easy for you by the auto-return feature.
They are easy to fold making them easy for you to carry during travels.
Pros
Maximum input power
Excellent sound quality
Easy to travel with
Noise cancellation
Comfortable when using
Cons
Has false representation of sound during recording
Overpriced in reference to the features
2. Pioneer HDJ C70 headphones
These are fully enclosed dynamic headphones that weigh 195 g without the cord.

What is in the box
A carrying pouch
HDJ-C70 headphones
A coiled cable
A straight cable
Cord replacement screwdriver
6.33 gold plated standard stereo plug adapter
Pioneer HDJ C70 headphones' features that make DJ Sasha like them
1. Superior sound design.
These headphones give you deep base notes, clear low medium frequencies, and deliver an outstanding resolution, thanks to the neodymium magnets and the 40mm aperture driver units.
If you are searching for headphones that can eliminate distortion, HDJ-C70s provide that through the copper-clad aluminum wire voice coils and the 2,000 MW input capacity. The 100db volume helps prevent your ears from damage.
2. Durability and flexibility
The ever-fitting ear pads, the 90-degrees rotatable ear cups, and the flexibility ensure you are served with comfortable listening even for long time periods.
The handy grip around the outside gives you easy one-ear monitoring when listening.
3. Excellent soundproofing
These headphones have a sound-isolation chamber innovated on the bass reflex port that helps you eliminate unwanted background noise in and out of the booth.
The soft leather-type materials on the ear pads insulate the sound when listening.
Pros
Deliver a true sound across all frequencies
It eliminates background noise
Monitors sound even at high volumes
The headband can be replaced to extend the life span
Maximum power input
Cons
Headband breaks easily
Gets uncomfortable in a short period of time