It is not easy to cycle at high speed against the wind; wind noise is dangerous for a cyclist and can result in certain dangers such as damage to the eardrums, confusion leading to accidents if you are cycling on the highway.
However, various products can protect ears from wind noise bu significantly minimizing the wind noise.
Our top picks for wind noise reducers for cycling
| Name | Verdict | Reason |
| --- | --- | --- |
| 1.Wind-Blox Pro | Best Value | Comfortable and cheap |
| 2. AirStreamz | Good price | Trendy and affordable |
| 3. AirStreamz Classic | Good material | Cheap and trendy |
| 4.AirStreamz XL | Large size | Comfortable and spacius |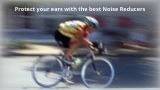 While cycling, protect your ears from wind using these 4 of the best cycling wind noise reducers. The best brands include the Wind Blox, Airstreamz, and Cat Ears among others.
The noise reducers are attached to your helmet straps, forcing the wind to blow around your ear and reduce the wind noise. To achieve a similar effect, consider putting a twist in the strap of your helmet.
Why use wind reducers to protect ears?
Wind noise is known to be a complicated phenomenon spanning acoustics and endocrinology of human hearing. The amount that is experienced relies on factors like; riding position, turbulence head shape speed, and so on.
Reducing wind noise while cycling comes with loads of benefits such as; you get to enjoy your surroundings, commute safely on the road, and add a competitive edge.
First, protecting ears reduces any associated risk for ear damage or hearing loss. There is an association between noise exposure from the wind noise for cyclers and hearing loss. There is an association between noise and noise-induced hearing loss.
In addition, cycling with wind noise reducers gives competitive cyclists an illusion that they are cycling slower causing them to train harder thereby increasing their stamina.
When wind noise is reduced they are able to support and hear their teammates with ease. The cyclists are also able to hear approaching competition.
Apart from protecting your ears, reduced wind noise allows you to enjoy your surroundings by being able to hear your natural surroundings, enjoy a peaceful ride without wind noise; you can hear conversations from fellow cyclists and also hear group rides as they call out.
The best cycling wind noise reducers
| | | | | |
| --- | --- | --- | --- | --- |
| product Name | Brand | Material | Weight | Dimension |
| Wind-Blox Pro | Wind-Blox Pro | Modern sports fabric | 14.2 grams | 5.8*2.5*1.2 |
| Airstreamz | Cat-Ears | Soft, breathable fabric | 0.48 ounces | 1.6*0.8*2.5 |
| AirStreamz Classic | Cat-Ears | Soft faux fur | 0.32 ounces | 1.6*0.8*2.5 |
| AirStreamz XL | Cats-Ears | Soft pile material | 0.3 ounces | 1.6*0.8*2.5 |
1. Wind-Blox Pro – Best Cycling Wind Noise Reducer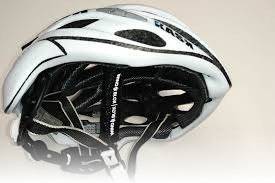 These wind noise reducers stop the most noise from the wind and protect ears from wind noise.
They have a design that is engineered, and wind tunnel tested to stop 80% noise from the wind.
Wind-Blox Pro Keeps only the sounds you would like to hear, wind-box blocks only the wind noise, thereby allowing you to perceive other sounds coming from nature, other cyclists, and oncoming traffic.
Wind-Blox Pro is sportswear, easy to main, and install. The bi-directional Velcro closure gathers up seconds to mount on both sides of the helmet.
What makes them among the best of the noise reducers for cycling is that there is no need to disassemble the helmet straps to install. They are an easy to wash, easy dry and durable
They also don't come unplugged, matt or fray. Also, they reduce induced earaches from the cold wind. Hearing aid wearers can use Wind-Blox Pro when cycling; include reflective lettering for better night visibility.
Before purchasing the Wind-Blox Pro, measure the length of your strap so that you can be sure whether his product is right for you, or whether the version of the short strap is much better for you.
Pros
Keep only the sounds you desire to hear
Technical looking, their design is hi-tech, made using modern sports fabric
Easy to maintain and install.
They are more efficient than wind-blox classic
Stops the most wind noise
Cons
Not fit for glasses wearers, wearing glasses minimize the effectiveness of this product
2. Airstreamz – Affordable Cycling Wind Noise Reducer
Airstreamz Cycling Wind Noise Reducer is built with air flow across porosity, allowing other audible sounds such as; the conversation and traffic. It diffuses wind noise.
Their engineered materials assist in wicking away perspiration. Airstreamz Cycling Wind Noise Reducer is perfect for all types of cycling, its performance is similar to the classic Airstreamz, and however, it is minus the look of the faux fur.
They are manufactured from materials of the soft pile that interrelate with oncoming wind minimizing the vigor of noise produced by wind turbulence.
In addition, they reduce wind noise up to an approximation of 60%. Since they are made using soft, breathable fabric, they are perfect for warm weather because they aid to wick away sweat.
Airstreamz Cycling Wind Noise Reducer is approximately 1.125 inches wide, 2.75 inches long and 7.5inches deep when they are attached.
Pros
Enjoy riding peacefully
Hear approaching competition
Experience commuting safely
Reduce wind noise to approximately 60%
They wick away sweat in hot weather.
Cons
Awareness of your speed is from wind noise; hence, with the noise reduced, there is no sensation of speed.
3. Cat-Ears Classic – Comfortable Wind Noise Reducer
The Classic is highly recommended individuals that are not comfortable with wind noise, the deaf and those wearing ear aids.
They are the best in reducing wind noise with high efficiency. Materials of soft faux fur make the Cat-Ears Classic
These materials diffuse and quite oncoming wind, causing the shear layer, tender and making the noise processing turbulence to move far from your ears.
Cat-Ears Classic can be used for all occasions of cycling, such as competitive cycling, casual cycling, and commuting. Known wind noise reduction is approximately 65%.
Their length is approximately 2.5 inches; width is 1.5 inches and an inch deep when they are detached. For optimal performance allow your Airstreamz classic to rest against your face.
Pros
Permeable sound for secure road cycling
Material effectiveness
Can be used by the hearing impaired
Attach using Velcro loop and hook.
Moves the turbulence produced by the wind noise, away from your ears.
Cons
Can not be used for competitive cycling
Not recommended for particular helmets or nutcase (fixed clip).
4. Cat-Ears AirStreamz XL – Best for Cycling Wind Noise Reduction
It is the longest model with additional (BTE) reduction of wind noise, its material of aeroacoustic pile tech is highly rated for comfort and cooling.
They are said to work better than the wind-blox. Airstreamz XL is rated higher than other products on Amazon; hence, they have fewer returns.
Manufacturers of Cat-Ears AirStreamz XL Cycling Wind Noise Reducer, design this product, aero-acoustically for outdoor enthusiasts who desire nothing but the best cycling wind noise reducers to protect ears from the wind noise.
Their technologically engineered materials and patented approach permit you to experience the utmost wind noise reduction.
This product is sound permeable, facilitating for safe road cycling. It is designed with a flow of air through porosity.
Cat-Ears AirStreamz XL Cycling Wind Noise Reducer disperses wind noise while they allow you to hear important sounds like conversation and traffic.
The engineered materials assist in wicking away perspiration. Always allow the product to rest averse to your face for optimal performance.
Cat-Ears AirStreamz XL Cycling Wind Noise Reducer is endorsed for people with hearing issues, put on BTE hearing aids or those irritated by wind noise.
The soft pile materials interrelate with the oncoming wind, thereby reducing the power of noise assembling wind turbulence. The known wind reduction is approximately 60%.
Pros
Perfect for warm weather.
Help to wipe away sweat
You can hear approaching traffic
Be more conscious of your surroundings
Able to enjoy a peaceful ride
Cons
Ears and microphones respond differently when using the XL.
Final verdict
While all the options are good, I found the AirStreamz Cats Ears Classics as the perfect noise reducer to protect ears from wind noise when cycling. They block wind noise completely and give some warmth from wind chills too.
With Airstreamz you can block wind noise effectively. They not only block the noise of the wind, but they also allow you to wear your noise reducers on the exterior of your ears.
Conclusion
Often cyclists are usually involved in accidents since they can't hear approaching vehicles due to wind noise. This fact makes it very important to reduce wind noise by using the best noise reducers for cycling.
By protecting your ears from wind noise, you can experience commuting safely, hear approaching traffic and you become more enlightened of the surrounding you are cycling within.
Hopefully, the guide helped you to choose the best noise reducers for cycling wind noise and to know which one suits you best.
Wat some of the best cyclists having the best wow moments;