Bose is a US-based multinational corporation dealing with performance, comfort, and communications technologies. It deals with acoustics, electronics and headphones, speaker, voice-activated systems, and other related electronic devices.
It is one of the most successful brands focused on consumer and home entertainment products. Bose is a leader in noise reduction technology, using active equalization.
Bose headphones are absolutely worth it because of their unique features, good sound, and comfortable material for a soft feeling when using them.
They are worth the price, and you will realize the value of buying such a high-quality pair of headphones. Moreover, only when you use them.
Bose is a well-known manufacturer of audio equipment with high-quality sound. Its products range from casual Bose headphones to noise-cancelling Bose headphones and on-ear Bose headphones.
It is accurate to say that headphones are pretty popular for the following reasons. First, they benefit you with several qualities when using them as a tool for listening to music, watching videos, or playing games. 
3 best Bose Headphones worth buying
Besides, there are different types of headphones, and each of them has its upside and downside. For example, the earbuds and hands-free models have distinctive features that end users usually find valuable in their daily usage.
1. Bose Noise Cancelling Headphones 700
With 11 noise cancelling levels and the audio performance to match, these are powerful headphones for music and audio fans. Enjoy crystal clear calls with optional dual microphones.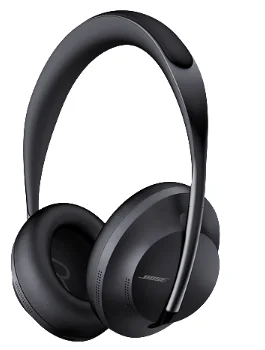 Adjustable, foldable design sets new freedom standards. Hear everything around you, or switch seamlessly into noise-cancelling mode.
It's pure, immersive audio in open-ear comfort that feels light as air.
The 700 is an advanced noise-cancelling headphone that delivers a more immersive Bose listening experience and combines it with the convenience of Bluetooth wireless technology.
Quickly switch between calls, music, and video with inline controls. A rechargeable lithium-ion battery has up to 20 hours of battery life.
These headphones will be the ones you grab when you need high-quality sound or call clarity or just want to turn it all off and focus.
Pros
Elegant design
Comfortable fit
Impressive battery life
Noise-cancelling abilities 
Powerful sound performance,
Cons
App connection challenges
2. Bose SoundLink Headphones
Prepare for lifelike sound if you are yet to hear Bose's SoundLink II Around-Ear Wireless Headphones. These wireless headphones are engineered to surround your ears with deep, immersive sound so you can experience music the way it was intended.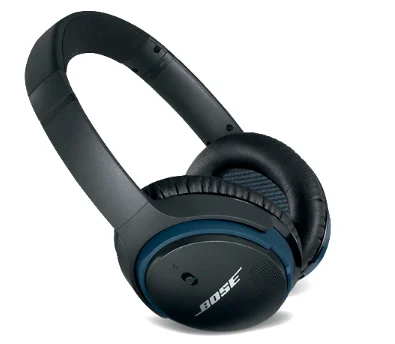 These headphones come with advanced equalization technology to deliver powerful sound without equality.
More importantly, these headphones wirelessly connect to your favorite devices so you can listen to music or take calls without being tied down.
Their comfortable around-ear design blocks outside noise while producing a powerful sound.
An improved equalizer optimizes your listening experience, so you hear deep, immersive audio and natural sound.
The Bose Connect app gives you added convenience for managing your listening preferences with remarkable noise cancellation and voice prompts that tell you when these wireless headphones are on or paired.
Pros
Long battery life
Deep, immersive sound
Lightweight design
Compact and portable design
Noise-cancelling feature
Cons
Sound distortion reported
3. New Bose Headphones
Bose uses tiny mics to measure, compare, and react to outside noise, cancelling it with opposite signals. Using digital signal processing and keep you totally immersed in your music or movies.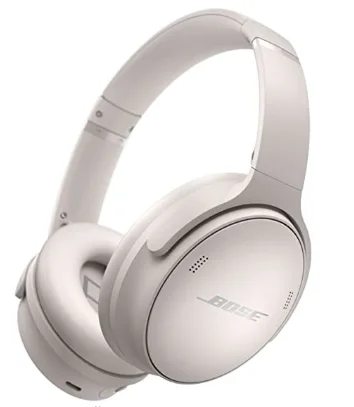 Comfortable around-ear cushions block outside noise and create a quiet seal around your ears.
Say goodbye to distractions so you can turn up the volume and lose yourself in the moment.
It has proprietary noise-cancelling technologies headphones to filter and reduce distracting background noise.
Bose technology delivers a new level of audio clarity, a more comprehensive range of Bose Signature Sound frequency response.
It has an improved fit for greater comfort that lets you enjoy your music at lower volumes and constantly hear what's around you.
Pros
Reliable noise cancelling feature
Long battery life
Sturdy and durable 
Ease of use
Water-resistant
Cons
Advantages of Bose headphones
1. Sound quality
It is not only loud but also crisp and clear at the same time. You will be able to hear everything, including the smallest detail in your music, without any distortion or noise produced by other sounds coming from other sources.
This feature makes Bose headphones a perfect choice for audiophiles who want to enjoy their music or movie with top-quality sound effects.
2. Highly durable
Thanks to its high-quality construction materials such as plastic and aluminum used in it. So no matter how long you use these headsets, they will still function well without showing any signs of wear out or damage even after years of usage.
3. Compatible
They can work on any device that has a 3.5mm jack port like your iPod, iPhone, cell phone, television, portable DVD player, laptop etc. 
Disadvantages of Bose Headphones
Expensive: The cost for Bose headphones far exceeds those of many other brands. Such can be particularly difficult for those on a limited budget.
They can be difficult to replace: The sound produced by these headphones can be enjoyed for many years, but eventually, something will need to be replaced. One of the most common issues is ear pads; they seem to wear out rather quickly, and replacements can often be challenging to find.