Play Music on Multiple Bluetooth Speakers in Android or iPhone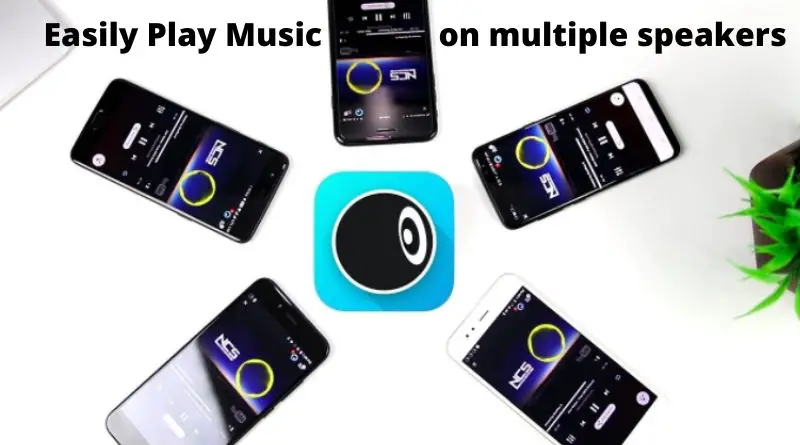 Bluetooth speakers are a hot item and a common gift in the consumer electronics stores. Now, with many devices, the question is how can you play music on multiple Bluetooth speakers or devices simultaneously at home.
Well, you can easily do it, and it is good that you don't have to work with cables. However, it can get frustrating when you play music only on one device at an ago.
Tempow has replaced Bluetooth drivers on phones so that one can send audio to multiple Blue tooth devices at a time and works with all Bluetooth audio devices and standard Bluetooth chipsets.
How to Play Music on Multiple Bluetooth speakers
First, you need to pair your device with each of the Bluetooth devices. After you pair the Bluetooth device together with your phone, activate them one by one, activate stereo by differentiating right and left speakers and adjust their volume individually.
With the rapid increase of smart speakers, such as Alexa, Google Home, and Amazon Echo, there are more Bluetooth devices in the homes than ever.
Playing music on multiple devices using the following apps
1. Apps AmpMe
AmpMe is more flexible than the other apps for it is not brand-specific; the ultimate ears and Bose apps require the corresponding company's Bluetooth speakers.

AmpMe syncs Bluetooth speakers and Smartphones together to connect audio from Spotify, media library, sound cloud, or YouTube.
Users can join or create parties from one of these platforms and sync with multiple devices.
The person who has created the party controls the audio, while the other users can request for songs using the chat feature of the app.
The party-giver can switch to the guest as a DJ feature that allows the other participants to add songs to the queue.
After downloading the app, link it either to your Google or Face book account, then check if anyone in your contact list is on AmpMe app, or turn on the location services and look for any party near you.
To start your parties follow the following steps:
Tap the Plus(+)
Select your service, either YouTube or Spotify, then connect
Sign in your account and create or choose a playlist.
2. Ultimate Ears and Bose Connect apps
With the Ultimate Ears and Bose Connect apps, you can connect a smartphone with a pair of speakerphones each, but only on specific models.
Bose Connect pairs with Bose headphones and speakers and its feature of part mode stream audio with two speakers or two headphones at once.
The App Store and Google Play apps pages list only the compatible devices.
Ultimate Ears have two apps that stream audio to a couple of speakers: MegaBoom and Boom, which is incongruous with two lines of appropriate speakers.
These apps have the PartyUp feature which connects MegaBoom OR above 50 Boom 2 speakers together
3. Bluetooth Dual Audio feature in Samsung Galaxy
If your Smartphone is a Samsung Galaxy S+, s8, or newer model, you can use the Bluetooth Dual Audio from the company.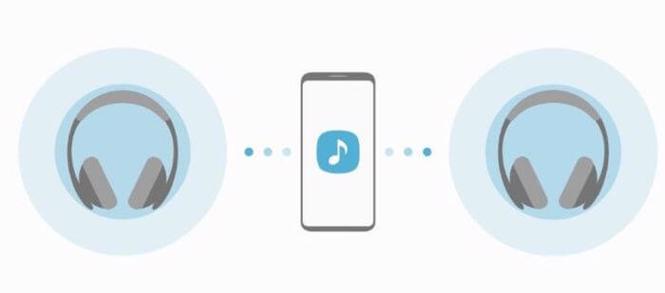 The feature which pairs with most Bluetooth headphones and speakers; Bluetooth 5 is not required. To activate this feature:
Click on Settings>Connections>Bluetooth
In Android Pie, click on Advance. In older Android versions, click on the menu icon at the upper-right corner.
Turn on the toggle switch of Dual Audio.
To work with dual audio pair the phone to two headphones, two speakers or one of each, and the audio will stream to the both of them
Should you include a third speaker, the device that was paired first shall be booted off.
Note that linking your Samsung with a couple of sets of headphones, only the device that was connected first can use playback through on-headphone media controls.
You may also come across Bluetooth speakers that are not in sync; therefore, this feature is good for speakers that are situated in separate rooms.
However, Apple has the same feature known as HomePod Stereo Pair. Hence, iPhone running IOs 11.4 can pair together two HomePod speakers.
Conclusion
Playing music on multiple Bluetooth speakers requires different settings by using special apps that have that feature. This is because the Android or iPhone operating system does not that unique feature.
You can learn how to connect different Bluetooth speakers in this article. You will learn how to connect with them with each other, for the best multiple device experience.
FAQs on connecting multiple Bluetooth devices
Can I Connect My iPhone to multiple Bluetooth Speakers at once?
Although there is no built-in supported formula for the iPhone to hook up to multiple Bluetooth speakers, however, it can be done.
All you need is an extra device, the Bluetooth splitter. They are plugged to the headphone jack and can connect to two devices.
Bluetooth is a helpful technology that allows you to connect wireless devices to an iPhone.
This is whether you want to listen to music without making noise for people around you or you need a keyboard to simplify typing, there is a Bluetooth device that can solve your problem.
In case you wish to connect a Bluetooth keyboard to an iPhone to enable you to type an email, and you are listening to music on your Spotify account.
Then you can connect headphones and keyboard to the iPhone at once. Allowing you to work with two Bluetooth devices, all at once.
If you are having difficulty in connecting your keyboard and headphones at once, consider connecting the keyboard first, then connect the headphones, and everything will work properly.
How Do I Connect Multiple Bluetooth Speakers To My Samsung?
You can pair a couple of Bluetooth speakers and connect them to dual output with the latest Samsung galaxy tablets and phones on their Bluetooth settings menu.
By following these steps, you will be able to pair your Bluetooth speakers to your Samsung.
Align the Bluetooth speakers to pairing mode- how you organize a Bluetooth device to the pairing mode differ one device from the other.
There is a button you can press and hold to enter the device in the pairing mode. Refer to the user's manual or search online to know how you can put your devices in the pairing mode.
From the top of your screen, swipe down- switch on and unlock your Samsung device and scroll down to display all the quick options from the top of your screen.
Tap and hold down the Bluetooth icon
Turn on Bluetooth- if Bluetooth isn't turned on, tap the toggle icon at the top of your screen and turn on Bluetooth. Your Samsung will scan for any nearby Bluetooth devices.
On the screen, tap both devices to pair them
Tap on the options menu
Tap Dual Audio
Turn on the Dual Audio switch- from the top of your screen tap on the toggle switch and turn Dual Audio on. When you start playing your music, it should be playing on both speakers simultaneously. And there you have it your Samsung is connected to multiple Bluetooth speakers.
Can You Connect 2 Bluetooth Devices To Android?
You can not manage to connect an Android device through Bluetooth since Android devices do not possess an audio stream broadcast function.
This feature can be used to play music to multiple Bluetooth speakers all at once. If your speakers are joined in series, the sound can only go to the device connected last.
How Do I Connect Two Speakers Together?
By connecting two speakers together, you get a fuller sound out of your system. Here are some instructions to follow when connecting your speakers.
Determine the maximum output for your amplifier and speakers.
Turn off and unplug your amplifier
Choose which of the three processes of wiring you`ll be using for your amplifier.
Connect by using series mode.
Using parallel mode, connect your amplifiers' positive connection to your speakers' positive connection.
Using series mode, connect two speakers, then to connect a second pair o speakers consider using a split cable.
Connect all the sets of speakers, after that connect your single cables end into your amplifiers negative jack. And there you have it, two of your speakers are connected successfully 
Feel free to watch this,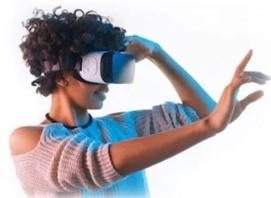 Latest posts by Jessica Leon (see all)